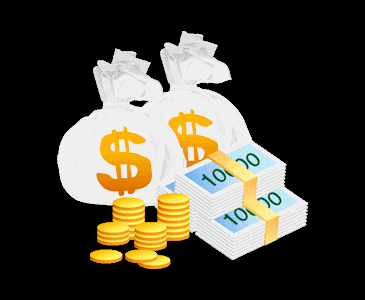 WHERE FUN IS OUR MIDDLE NAME
Bingo Palace in Putnam County,

201 St. Johns Ave, Palatka Fl. is a Bingo Hall that LOVES new members. We are a fun place to play bingo, Great members and BIG JACKPOTS and fun pull tab games.

We have a ​​"BIG HEART" located right next to the St. John's River in Downtown Palatka, Florida.

For almost 15 years now we have been and will continue to be proud supporters of many great charities.

Friendly volunteers, very helpful to new players.

Help us, Help them.
WE PLAY BINGO


WEDNESDAY, SATURDAY & SUNDAY NIGHTS
SECURITY ON PREMISE
Completely closed In NON-SMOKING ROOM...
OUR DOORS OPEN AT 10:00 AM (7 DAYS)
--------------------------------
Every night at BINGO PALACE will be T-Shirt Night.
(Wear your Bingo Palace t-shirt and you will receive your choice of
$5 extra Double Actions or $5 Red Warm-Ups in your computer FREE)
--------------------------------
WE HAVE SEVERAL PROGRESSIVE JACKPOTS GAMES EVERY BINGO NIGHT.
You have 2 of them in your ALL NIGHT PACK that you purchases. The LIME PROGRESSIVE AND THE PINK HARDWAY LINE PROGRESSIVE JACKPOTS.
WE ALSO HAVE TWO BIG PULL TAB PROGRESSIVE GAMES.
THE MAIN EVENT AND THE SUPERBALL BNO.
FUN FUN GAMES. We do play other pull tab games so you can win some big Jackpots.
COME AND CHECK OUT OUR PROGRESSIVE GAMES...
-----------------------------------------------------------------------------
----------------------------------------------------------------------------------------
SEPTEMBER BIRTHDAYS
WILL BE CELEBRATING YOUR BIRTHDAY BASH
ON SEPT. 19TH SUNDAY
YOU MUST COME ONE TIME PRIOR TO THE DATE AND SAVE YOUR BINGO RECEIPT TO RECEIVE YOUR BIRTHDAY
COMPUTER COMBO PACK FREE. BINGO RECEIPT & ID SHOWN AT TIME OF PURCHASE WILL GET YOU YOUR COMPUTER FREE. CAKE AND ICE CREAM FOR ALL FREE

------------------------------------------------------------------------------
-------------------------------------------------------------------------------------------------------
MONTHLY GIVE AWAY

SUNDAY SEPTEMBER 26TH

2 PLAYERS WIN MONTH FREE BINGO AND 18 OTHER BINGO PRIZES. Receive a ticket every time you come and play.

---------------------------

SUNDAY SEPTEMBER 19TH

WE WILL PLAY YOUR FREE $500 ODD AND EVEN GAME.

YOU RECEIVE ONE EVERY TIME YOU HOLLOR BINGO ON REGULAR PROGRAM BINGO GAMES.

--------------------------------

Visit our Facebook page: "Bingo Palace in Palatka Florida" and give us a like.

Thank You

0

/